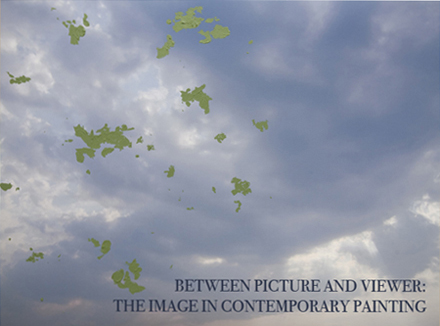 The image is distinct from the picture – the constructed, material object we also might examine visually. It is the virtual appearance that results from the productive interaction between picture and beholder. This exhibition of recent work by 19 established and emerging New York area artists explores the relationship between contemporary painting and the notion of the image in today's hyper-visual culture. It considers how contemporary painters, working in representational and abstract styles or a combination of both, test long-held assumptions about the unified, static, and persistent nature of images. They challenge the primacy and immediacy of the image and re-shape its look, re-inventing the appearance and experience of visual life. Although the image in contemporary life might well have a more powerful grip on us than ever before, the works on view here demonstrate that painting continues to exercise a singular ability to peel back some of its fingers.
Artists: Amy Bennett, Tiffany Calvert, Karin Davie, Natalie Edgar, Inka Essenhigh, Joe Fyfe, Max Gimblett, Ron Gorchov, Josephine Halvorson, T.B. Hamill, James Hyde, Matvey Levenstein, Judith Linhares, Lynn McCarty, Mary McDonnell, Jill Moser, Joanna Pousette-Dart, Alexi Worth, Lisa Yuskavage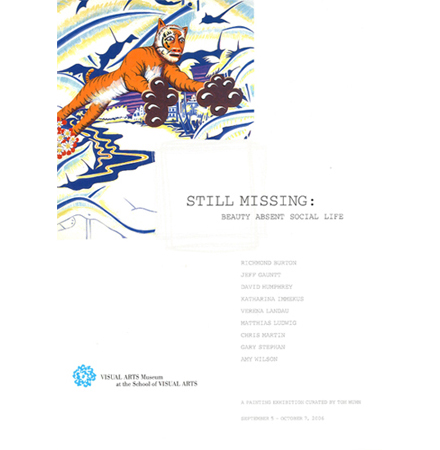 School of Visual Arts (SVA) presents "Still Missing: Beauty Absent Social Life," an exhibition of paintings exploring the sense of isolation or disconnectedness that has come to define the modern era. The works in the exhibition address the longing for more fulfilling social relations and its relationship to beauty as an _expression of hope or desire. "Still Missing" includes nine emerging and established artists from the U.S. and Germany who work in figurative and abstract traditions.
Artists: Richmond Burton, Jeff Gauntt, David Humphrey, Katharina Immekus, Verena Landau, Chris Martin, Matthias Ludwig, Gary Stephan, Amy Wilson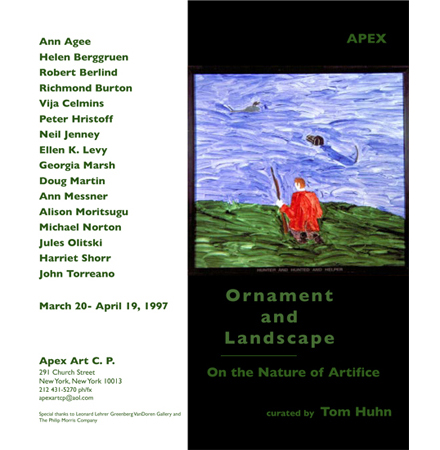 Explores the relationship between the representative space of the landscape image and the introspective, self-referential space of the ornamental image. Suggests a continuity between the two but emphasizes the pleasure impulse behind the ornament.
Artists: Ann Agee, Helen Berggruen, Robert Berlind, Richmond Burton, Vija Celmins, Peter Hristoff, Neil Jenney, Ellen K. Levy, Georgia Marsh, Doug Martin, Ann Messner, Alison Moritsugu, Michael Norton, Jules Olitski, Harriet Shorr and John Torreano